Reading time:
5
minutes
Interview by Samuel Lim | Edited by Amelia Chew

Organised by Malaysian legal tech startup CanLaw, LexTech Conference 2018 is an APAC-wide regional legal technology conference taking place from 25 to 26 October 2018 in Kuala Lumpur that aims to drive legal tech adoption in the region and strengthen the regional legal tech community. In the lead-up to LexTech Conference 2018, the LawTech.Asia team will be bringing to you regular interviews and shout-outs covering prominent individuals who are involved in the conference.

LawTech.Asia spoke with Eddie Law, Founder and CEO of eLawyer.com.my ("eLawyer"), about the state of the legal industry in Malaysia. Eddie is a lawyer turned legal recruiter who started his career in private practice before working as an in-house counsel.

Broadly, how would you characterise the legal tech scene in Malaysia? Are Malaysian law firms embracing machine language, artificial intelligence and cloud-based services?
I think that the adoption of legal technology in Malaysia is still in its infancy. Most law firms and in-house legal departments continue to do things the traditional way. Currently, I notice that there are very few Malaysian law firms that have embraced machine learning and AI. Similarly, cloud-based services most of the times are only used for the sharing and storage of documents.
What are some of the challenges facing Legal Tech startups in Malaysia?
The answer depends on the type of startup. For a start, it is important to distinguish between three different types of Legal Tech startups in Malaysia:

First, startups that help law firms to expand their practices (better known as business development).
Secondly, startups that use technology to reduce reliance on lawyers
Finally, startups that improve the way law firms operate.
The first type of startup (business development startup) merely acts as an intermediary between legal service providers (i.e. law firms) and users. Some examples include Answers-In-Law, BurgieLaw and CanLaw.

The second type of startup focuses on providing users with contract templates. Examples include DIYLaw and Zegal. Currently, this business model faces scrutiny and regulatory challenges from the authorities. Regulators are concerned that such legal services are operated by unauthorised persons or that these startups are engaged in touting activities. Both are prohibited under section 37 of the Legal Professional Act and Rule 51 the Legal Profession (Practice and Etiquette) Rules 1978.

The third type of startup offers the prospect of increased productivity. Unfortunately, the challenge for these startups lies in the poor adoption rate within the legal profession. For the purposes of producing standard legal work, most law firms still rely heavily on manual methods and the expertise of its support staff. Someone once told me that lawyers would, without hesitation, prefer to have an additional legal secretary rather than a system that makes the lawyer's work more efficient.

More generally, neither our government nor our regulators have proactively promoted the growth of legal tech startups in Malaysia (unlike Singapore). Many legal tech startups in Malaysia rely on private funding. Cumulatively, the lack of government support, the stringent regulation requirements, and the industry's low adoption rate of technologies create a challenging environment for such startups in Malaysia. Nevertheless, I believe that the younger generation of lawyers will drive a change of mindset in the near future.  

What are some of the future areas of growth for Legal Tech in Malaysia?
Having more than a decade of experience in the legal industry, I see several potential areas of growth for Legal Tech in Malaysia. I have witnessed younger lawyers increasingly embrace legal technology. Moreover, in-house lawyers tend to be faster in adopting legal technology. In fact, some in-house lawyers have asked me to recommend relevant legal technologies for their legal departments.

…my first piece of advice would be to gain the first-mover advantage because this will enable you to create an impact in your area of expertise within Southeast Asia.
What is your advice for young lawyers, entrepreneurs, and technologists for how they can best position themselves in the evolving legal market in Malaysia and Southeast Asia more broadly?
A new lawyer once joked to me that not only are lawyers risk-averse, but they are equally technology-averse. That said, I believe that the younger generation of lawyers are more tech-savvy and are ready to embrace technologies that can enhance their work output. Accordingly, I am very confident that legal technology has a bright future in Southeast Asia. As such, my first piece of advice would be to gain the first-mover advantage because this will enable you to create an impact in your area of expertise within Southeast Asia.

My second piece of advice would be to build a sustainable model that allows you to keep testing the market (as this is an untested market). You should continue to tailor your model until you find the right balance which suits the local/regional market.

My third piece of advice is to keep identifying gaps and providing solutions to fill these gaps. This process is all about creativity. You will be purposeful when you identify the needs of the industry and embark on a mission to address those needs. When that happens, you will be creating value to improve the whole legal ecosystem.

Finally, for those who are thinking of starting a business, don't be in the mindset of asking what type of business can make the most money for me, especially when you are about to start a business. Instead, ask yourself: what I can do to help improve the ecosystem?

Could you tell us more about eLawyer.com.my and your vision for the online legal community?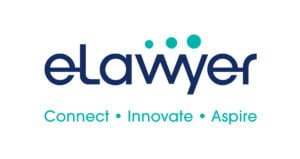 eLawyer means "Empowering Lawyer", and I have always believed in these words since the first day of business.

My vision is to build a large online legal community in Malaysia and regionally within Asia to empower our members who are building their legal careers. Our approach can be summarised by the acronym "CIA", which stands for Connect, Innovate and Aspire. These are our three core guiding principles.

Over the past decade, we have empowered lawyers by connecting them with job opportunities. To this end, we have built a reliable platform where employers can advertise their job openings and access thousands of searchable resumes belonging to lawyers and support staff. Employers that are looking for a more personalised service can also engage us to find the right legal talent for them. Currently, more than 8,500 legal professionals have registered with us and more than 500 employers (including law firms and corporations) have used our services. Crucially, we have assisted more than 600 legal professionals to secure their dream jobs. eLawyer is the gateway to legal talent.

In the next decade, we will continue using technology to help those in our online legal community to connect, innovate and aspire.

–
LawTech.Asia readers are entitled to an exclusive promo code that provides a 10% discount off a ticket for LexTech Conference 2018. Subscribe to the LawTech.Asia mailing list to receive your promo code today.