Reading time:
4
minutes
Interview by Amelia Chew | Edited by Huiling Xie

Organised by Malaysian legal tech startup CanLaw, LexTech Conference 2018 is an APAC-wide legal technology conference taking place from 25 to 26 October 2018 in Kuala Lumpur that aims to drive legal tech adoption in the region and strengthen the regional legal tech community. In the lead-up to LexTech Conference 2018, the LawTech.Asia team will be bringing to you regular interviews and shout-outs covering prominent individuals who are involved in the conference.

LawTech.Asia spoke with Fareez Shah, Managing Partner at Fareez Shah & Partners (FSP). Since the inception of FSP, Fareez Shah has represented and acted for various startups and social enterprises with various types of work, which includes setting-up, fundraising, compliance and risk management. In this interview, Fareez shares about his experience in implementing tech solutions within his practice.

Broadly, how would you characterise the legal tech scene in Malaysia? Are Malaysian law firms embracing machine language, artificial intelligence and cloud-based services?
I can't speak on behalf of other law firms, but I can share my firm's view of the legal tech market in Malaysia. Fundamentally, as I believe that the implementation of new technology is meant to improve productivity and in turn improve the quality of work and revenue, I will look at the ROI before investing in new tech. For a small firm like ours, we would love to adopt and embrace more technologies such as Machine Learning, Artificial Intelligence (AI) and Cloud-Based Services. However, most of the off-the-shelf products are either (a) too expensive (e.g. Clio, Tessaract, KIRA) and/or (b) not suitable for local usage (e.g. ROSS and eBrevia). A good example is MailChimp, which we use to automate some of our routine emails. However, as MailChimp is a platform built for e-commerce, it is not a full solution for us and we have to use it in combination with platforms for other services such as payment collection.

For small firms like ours, we are left with no other choice but to opt for off-the-shelf products and create the automation that we need based on what is available and affordable. It is not impossible but it does come with its own sets of challenges. For example, we use three different systems: CoreMatter for file management and accounting, Gsuite Enterprise for email and cloud storage, and Trello for work flow management. All these are very different systems with either no API or limited API functions to integrate the features, so we do lose man hours ensuring that everything runs smoothly.

If there are more affordable and localised products on the market, I don't see any reason why small to medium size law firms would not want to adopt technology which improves productivity. Movements such as the upcoming LexTech Conference are extremely important to draw the techies to curate off-the-shelf solutions for local small and medium legal practices.

What steps has Fareez Shah & Partners taken to embrace new technologies? What are the challenges to the implementation of legal tech solutions within your practice?
At present, we only use off-the-shelf products such as Gsuite, Trello, Corematter and Google Analytics. We don't have any customised solution built for the firm as I find that in most cases the ROI does not justify the investment. Even website development is done by myself and managed by the team. We are looking to invest in an in-house web engineer to improve our existing system.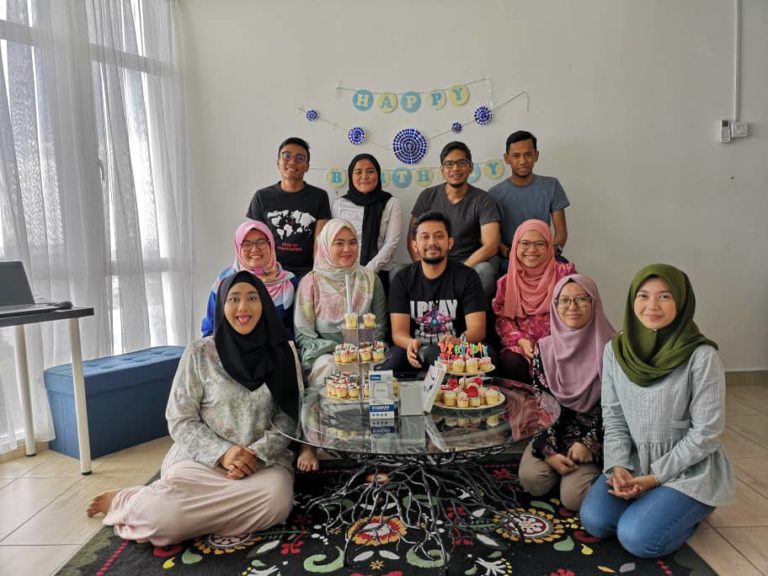 Apart from cost, the biggest challenge we face in implementation is internal user adoption and  resistance. At times, the staff members face serious administrative issues which can be solved with simple off-the-shelf tech solutions. However, instead of taking the initiative to proactively work out a solution to the problem, there is a tendency to take a wait-and-see approach. To overcome this issue, I make it a point to sit down with the team and teach them new systems. This allows them to develop their own solutions to automate repetitive administrative work, so that more time is spent on substantive work and fee earning.

For instance, I try to make it a policy that critical emails must be responded to within 24 hours. However, critical emails tend to be drowned by other incoming emails as the day progress. No one took the liberty to think of a solution to the problem. In fact, the simple solution was to download a free add-on which allows us to snooze important emails (now it is already a built-in feature for Gmail, no add-ons required… Yay!).

Paint a picture of a law firm in 2025.
Practically, five years is too short to see any significant changes, but I am optimistic. I hope that in the near future Machine Learning and AI have developed to a point that it becomes a mass product and is accessible to medium and small businesses. This will hopefully allow us to take on bigger challenges with a smaller and more coordinated team. This doesn't mean that we will need less lawyers. What I foresee is that we can reduce hours spent by lawyers doing administrative work to 5% or even 0%, as we can automate the process of combing through a large quantity of documents, index documents with click of a button, and have the machine prepare the initial draft before it is finalised by the lawyer. What I am really hoping to see is more online services available for legal work involving government agencies (e.g. online conveyancing).
–
LawTech.Asia readers are entitled to an exclusive promo code that provides a 10% discount off a ticket for LexTech Conference 2018. Subscribe to the LawTech.Asia mailing list to receive your promo code today.