Reading time:
5
minutes
Interview by Lenon Ong | Written by Amelia Chew | Edited by Josh Lee
In November 2019, Clifford Chance announced that it was launching the Automation Academy, a training programme designed to give trainees and lawyers a foundational understanding of how to automate legal contracts and other tasks using a no-code platform. The LawTech.Asia team sat down with Laura Collins Scott, Innovation Lead at Clifford Chance, and her team to learn about the firm's approach towards training lawyers for the evolving legal industry.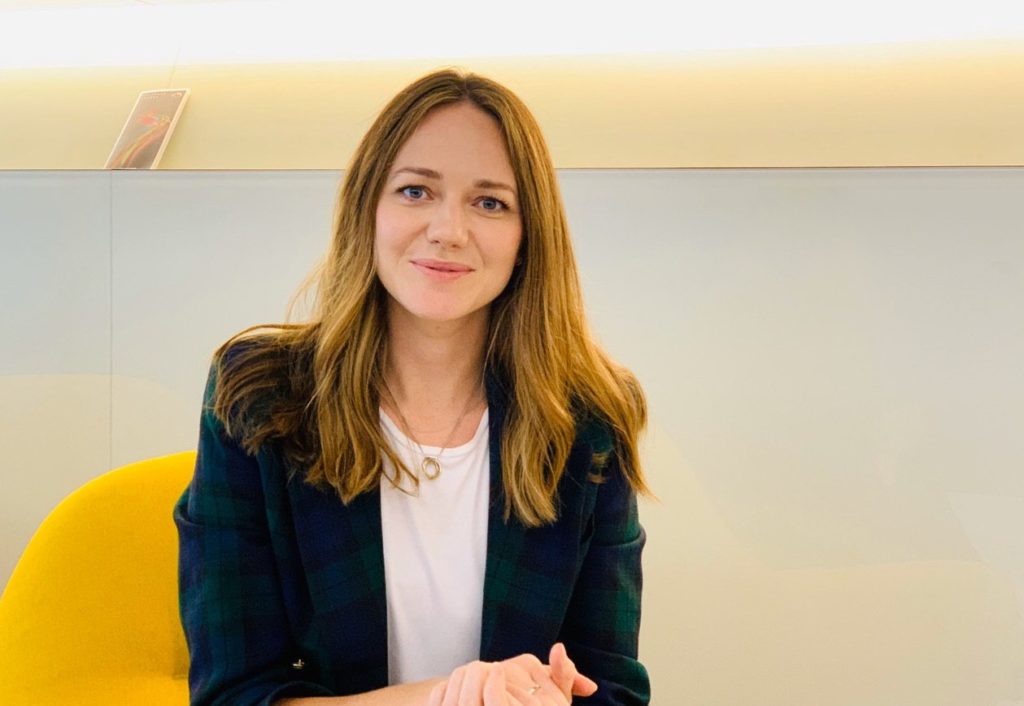 Clifford Chance is no stranger to preparing the legal workforce for the transforming legal industry, having previously rolled out Tech Academy as a global initiative that keeps lawyers up to date with key technologies and trends through a combination of online training and resources and face to face workshops. In 2018, the firm launched Create+65, an innovation lab that identifies and pilots new solutions to enhance the firm's service offering to clients.
Clifford Chance's latest effort, Automation Academy, is run in conjunction with Josef, a legal automation platform that allows lawyers to create bots. When asked about why the firm decided on a no-code approach for the Automation Academy instead of teaching lawyers how to code, Laura explained that many graduates and trainees identify as being non-technical and have no prior experience with programming. Taking the view that not every lawyer needs to be a technical expert, the firm explored ways to encourage more comfort and excitement around the use of technology and decided to partner with Josef to leverage a tool that is usable from the outset. Outside of the legal industry, we already see the movement towards a "self-build" future with the availability of no-code development platforms that allow users to create applications or software without any prior programming knowledge (e.g., website builders like Squarespace or Wix). By building bots to solve problems on a smaller scale, lawyers will be able to help themselves with their daily tasks.
At Clifford Chance we want to empower people with the ability to solve their own problems.

Laura Collins Scott
The team kicked off the pilot phase of the Automation Academy in Singapore with a three-hour session. Participants were given a demo and then asked to think about workflows that they wanted to automate. By the end of 12 weeks, the participants had built functioning bots that can:
Draft a jurisdiction clause based on the various Singapore International Commercial Court (SICC) clauses;
Generate a draft suite of documents for use on an Indian IPO deal based on the user's responses;
Draft a letter of engagement;
Send signing and closing emails to clients.
The firm's business professionals were also invited to participate during this 12-week period. They developed an interactive chatbot that helps employees find information about business services and employment policies (e.g., leave entitlement, benefits) from within the firm's internal information network. The Automation Academy also includes an introductory session on design thinking to provide participants with a framework for a human-centered design process that starts with understanding what users want.
The pilot phase of the Automation Academy has been met by positive responses from participants. According to the team, junior lawyers and trainees are enthusiastic about the opportunity to undergo the programme as they have been largely exposed to the use of technology in their daily lives, and naturally look to technology to deal with pain points in their day-to-day workflows as well. Nevertheless, Laura acknowledged that they are always going to be fighting a battle against client work and the lawyers' capacity. To overcome this and ensure that lawyers dedicate time to training efforts like Automation Academy, the firm has already introduced innovation and Create+65 matter codes to recognise work in this area.
Young people want diversity and flexibility. If the legal industry wants to hire the best, we need to hire with a different perspective. Technology is a key part of that.

Laura Collins scott
When asked how junior lawyers can encourage senior lawyers to automate processes which seem to be working, Laura offered several suggestions: demonstrate client demands by working with the business development team to collect anecdotal or qualitative client feedback; demonstrate past successes using past data on cost-efficiency or client satisfaction by working with the best delivery team; and build a proof-of-concept ("POC") or minimum viable product (MVP) to demonstrate the benefit to the partner. Ultimately, the point is to show that technology can make it easier for lawyers to deliver a higher quality service and improve the client relationship.
An exciting aspect of the Automation Academy is the potential to use bots in the real world and the firm is looking into developing a governance plan for managing the bots which will address issues such as testing and control, integrations, and cybersecurity risks. Laura acknowledged that integrating the range of legaltech solutions available is a big issue for the legal industry and pointed out that platforms such as Reynen Court, which Clifford Chance has invested in, should help in the process of consolidation.
The Automation Academy is set to be rolled out more widely across the firm, with an interview review taking place this month to improve the programme based on user feedback, and sessions planned for five more offices in March and April. The fact that the Automation Academy is a part of a larger architecture of innovation initiatives within the firm will ensure that ideas and prototypes are assessed and moved through the process. For instance, lawyers are encouraged to submit ideas for operational improvements and client-facing products to Clifford Chance Labs and viable solutions are selected by the senior strategic group.
Of course, the preparation for a legal industry that is being transformed by technology can start way before an individual begins life in legal practice. Laura emphasised the importance of empathy and curiosity and suggested that students take the initiative to figure out what skillsets they need and get involved early on. There are a range of opportunities available these days: getting involved in university-based legaltech communities, attending FLIP events, pursuing legaltech internships, or even building a startup.
In the last couple of years, there have been various efforts that aim to prepare the next generation of lawyers for the intersection of law and technology, as seen in the introduction of the Bachelor of Science (Computing & Law) Degree by the Singapore Management University (SMU) and the wave of legal hackathons in the local legaltech scene. These developments evince a move towards equipping future legal practitioners with interdisciplinary capabilities that will enable them to build solutions that practically address problems in the provision of legal services. Clifford Chance's latest initiative takes this approach a step further by situating this problem-solving exercise in the context of legal practice and putting the tools for building simple workflow solutions into the hands of the lawyer, thereby making hands-on innovation accessible to the average lawyer.
Featured Image Credit: Clifford Chance