Reading time:
5
minutes
Guest Post By Marc May | Edited by Josh Lee
"Legal technology" (or "legal tech") a term that is incredibly broad and encompasses any technology or software that is able to improve the provision of legal services. Many a time, the mention of legal tech brings to the minds of lawyers technology that bring internal process improvements, such as improved legal research, contract review or drafting.
However, aside from the promise that legal technology can free up time for lawyers so that they are able to build better client relationships, there are also innovative ways legal technology can help lawyers directly to become more collaborative with clients. Here are two ways legal technology could do so:
Collaborative drafting; and
Automation-as-a-service.
Collaborative Drafting
There are numerous document automation platforms available on the market. These range from more established tools such as Contract Express and HotDocs, to new players such Avvoka and Legito. Some of these tools allow clients to get involved with the drafting process while the lawyer retains full control over the drafting process. Here is an example of a scenario of how collaborative drafting is enabled through document automation platforms:
A law firm wants to reduce the time taken to create a standard contract that the firm receives instructions for on a regular basis. The law firm establishes that a significant proportion of time is spent gathering information from clients and then having to manually enter the information into the contract.
With some of the legal tech platforms available, it is now possible for the standard contract to be automated, and for a client to simply provide the information required through a questionnaire in a specific format (e.g. party names, dates, etc). This removes the need for the to-and-fro of email/phone correspondence to make sure all the information is there, or to make sure it is in the right format.
Further, the information entered by the client in the questionnaire can first be reviewed/amended by the lawyer before the system automatically enters the information into the contract. The lawyer can also complete another questionnaire to completely fill out the rest of the contract relating to legal issues (possibly in minutes). When the contract is generated by the product, the lawyer would simply need to review the generated draft before sending it on for approval.
The principal benefit of using document automation in this way is that the client provides all or nearly all of the required information from the outset. That information is then added to the draft contract or suite of documents before the lawyer actions the instructions. So when the lawyer starts work on the relevant contract, the contract will already contain party names, addresses, company numbers, relevant dates, etc. The lawyer would only have to finish off the contract and review it without having to spend time collecting data from the client. 
With this method, the client is perhaps unknowingly taking the first steps towards drafting their own contract by providing information through the document automation platform. This may be seen as a risk for some law firms who believe that this type of collaboration erodes the prestige of lawyers and the work they carry out for clients. However, this method merely removes the more administrative aspects of contract drafting, while allowing the lawyer to get to the core legal issues quicker.
Automation-as-a-service
Collaborative drafting gives clients some access to the drafting process, but what if those clients want to be able to create their own legal documents and therefore have full control over the drafting process? While this is not a service traditionally provided by most law firms, providing an automation service to clients allows law firms to indirectly have a hand in how clients draft all of their legal documents (rather than just the ones that have been outsourced to them).
The example below shows how this could be achieved:
A law firm using their existing document automation platform provides their client with access to a restricted part of the platform where the law firm is able to add and maintain client templates securely. The law firm can restrict access only to employees of the client who require it.
The client's in-house team can access the platform whenever they require it to create legal documents, saving them significant amounts of time and resources from having to communicate with law firms to have the documents generated. With the law firm's assistance they are also able to gather data and statistical analysis on contracts that have been created through the platform e.g. quantity of different types created, who has created them, contract value, etc. 
The law firm can provide the whole service for a fee, with additional fees possible for technical maintenance of templates. This is on top of any fees for reviewing the documents legally in the first instance prior to automation or on regular intervals thereafter to keep them up to date. 
There is normally a cold look from lawyers when this is discussed. Mainly because they fear that it will affect their bottom line or create a grey area for legal advice.  However, the point of this is to build a more collaborative relationship with clients. If clients see greater value in the service being offered (through money and time saved drafting internally), it will allow law firms to have a unique selling point that adds longevity to the client relationship.
It is prudent to point out that such services would not work with all documents that clients would want to create. It will, however, help significantly with simpler contracts that are created regularly or in volume. If implemented correctly, such tools can be valuable in allowing law firms to assist overstretched in-house teams. 
Conclusion
While it is important for law firms to look at how current technology can assist in the short term, it is also worth considering how it could be used in the longer term to build stronger relations with clients. The two ways that have been discussed above look past just using document automation tools to make internal efficiencies, and consider how that technology can be used to provide a better service to clients in the longer term. 
It is an exciting time for legal tech and legal professions across the world. Technology will make the provision of legal services more accurate, more efficient and quicker. Law firms' use of technology can improve their service to clients, while giving firms an opportunity to diversify their services. Those firms that do use technology in an innovative way will be set themselves apart from the competition both locally and internationally.
Some of the technology alluded to above, such as Hotdocs and Contract Express, will now be available to law firms through the Tech-Celerate for Law scheme (under the document assembly software category of the pre-approved list). So it is worth considering not only how a document automation tool improves processes internally, but also how it can be used innovatively to directly build stronger and more profitable relationships with clients.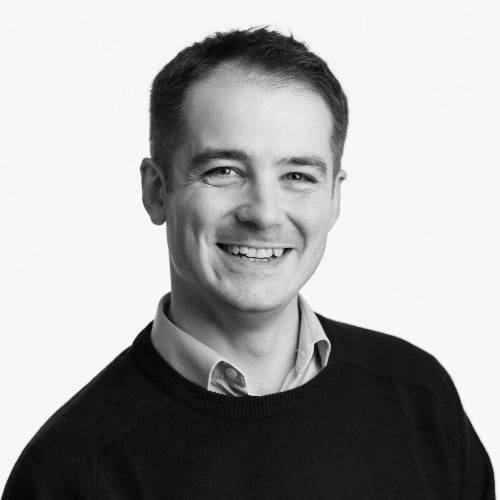 This piece was contributed by Marc May. Marc is a legal technology consultant at SYKE, a consultancy which assists the world's biggest law firms and in-house teams implement legal technology. He is also founder/editor of the Legal Technologist magazine.
Featured image credit: Pressstartlegal