Reading time:
5
minutes
Interview by Lenon Ong, Elizaveta Shesterneva | Edited by Josh Lee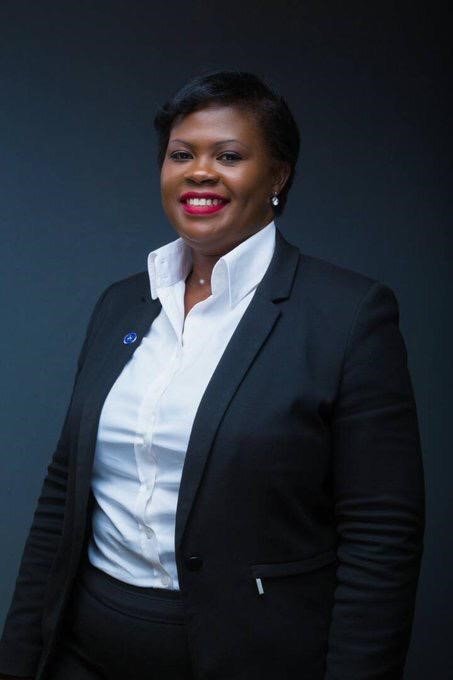 TechLaw.Fest 2019 will take place from 5 to 6 September 2019 in Singapore, bringing together the movers and shakers in the space of law and technology. In the next few weeks leading up to TechLaw.Fest, the LawTech.Asia team will be bringing you regular interviews and shout-outs covering prominent speakers and the topics they will be speaking at TechLaw.Fest.
This week, LawTech.Asia received the exclusive opportunity to interview Alice Namuli Blazevic, a Partner (Head of Technology and Innovation) at Katende, Ssempebwa & Co Advocates, Kampala Uganda.
She specialises in technology and the law with a keen interest in artificial intelligence, blockchain, cryptocurrencies, cybersecurity and data protection. Her background is in public-private partnerships, infrastructure projects, project finance, mergers and acquisitions. She is an award winning lawyer, international speaker and author. She is the chairperson of the Uganda Legal Tech Network and the co-founder of the Legal Innovation Hub. She is also the founder of a mentorship programme for young lawyers and law students called "Coffee With Alice". She has hosted several legal tech conferences such as the World Legal Summit and the Development Sprint (Legal Hackathon) in Uganda, just to name a few.
At TechLaw.Fest 2019, Alice will be speaking about the "Innovation Journey in East Africa" on 5 September 2019, 4 pm (GMT+8).
What was the vision behind starting "Coffee with Alice" and what were the challenges faced in starting the programme?
While serving as a leader of our bar association, the Uganda Law Society, I appreciated the challenges that law graduates face; namely, the differences between theoretical knowledge taught in law schools, and the practical skills required from lawyers in practice. The main objective of the programme is to prepare young lawyers for legal practice and to help them minimise the gap between theory and practice.
The second objective is to nurture a generation of young leaders who are accountable to themselves and to the people they lead, which is a rare commodity in African leadership. And lastly, the programme is about nurturing a culture of giving back to our communities.
I started out with hosting one on one sessions, then, monthly sessions of 30 participants, however, the numbers grew quickly. Now each session attracts an average of 350 participants. The programme attracts students who are taking their A-Level examinations (as well as aspiring law students), law students, and young lawyers. Each session is diferent, discussions majorly focus on soft skills to help young lawyers succeed in everything they choose to do and future trends of the legal profession.
I host speakers from all over the world and from different professional backgrounds.
A challenge would be matching mentors and mentees. Some mentors are disconnected from the needs of their young mentees, some experienced lawyers are too slow to keep up with the young generation's fast paced virtual world.
The number of young lawyers is growing fast, and each year about 500 lawyers qualify, making it difficult to reach out or match-make every lawyer who needs mentorship. However, the use of virtual or online platforms for mentorship like Facebook, Whatsapp, and Twitter have helped a great deal to address this challenge.
Some of the frustrations young lawyers encounter: Law schools are not keeping up with the trends of emerging technologies, and students leave law schools ill-equipped for a digital age legal practice.
Regulators and court systems are disconnected from the new age of delivery of legal services. This also frustrates young lawyers who are adapt to using virtual platforms to communicate and deliver legal services.
Some young lawyers find it difficult to fit in most workplaces due to the non-flexibility of the "old-school" firm structures, as a result many of them are opting out of mainstream legal practice for flexible, tech-friendly, and more collaborative working spaces.
Many young lawyers also do not have access to platforms and spaces that enable them to collaborate, create and innovate.
Which skills do you think would be essential for the lawyers of the future?
Emotional intelligence, creativity, cognitive flexibility, self-teaching – there are thousands of online courses that teach almost everything.
Upskilling or learning new skills like such as data analytics, design , business skills, coding. However, lawyers need not become coders), Also, the ability to collaborate with other professionals is also very important.
It is believed by many that blockchain technology can be very secure and that the application of such technology can solve many issues. To what extent is this true?
It is true to a great extent. Blockchain has shown the potential to enhance transparency and reduce long-standing problems in Africa: from secure financial payment systems (fintech), digital identity management, smart contracts, eradicating fraud and corruption surrounding governance sytems, access to justice, healthtech, edutech, agritech, to tamper-proof registration and verification of land systems. It is believed that blockchain-based solutions have the potential to leapfrog traditional or non-existent infrastructures in African nations and drive a new era of more inclusive growth.
For example in Uganda, the use of blockchain has facilitated an increase in cross-border transactions. It is a well known fact that most African countries face a lot of difficulties with costly financial systems due to the various currencies, regulatory systems and exchange rates among African countries. However, the use of blockchain has enabled the flow of assets across borders at the lowest rates, in record time.
Blockchain has also enabled Ugandan businesses to access global markets by removing barriers such as intermediary banks, high costs, interminable waiting periods, and regulatory restrictions.
It has also enabled access to financial services by the so-called 'unbankables', which form the majority in Uganda.
The future of blockchain on the continent is quite optimistic .
How should law firms better prepare themselves to embrace legal technology?
I believe law firms have an incredible opportunity to start innovating. We need to embrace sytems that will completely change the way we have been delivering legal services.
Law firms need to adopt smart tools to increase the efficiency of their lawyers.
In Uganda, we have law firms that have adopted the use of apps or online platforms to deliver legal services, very much like Uber or Airbnb.
Law firms need to collaborate with innovation hubs or set up legal tech departments within their firms to innovate ways to increase efficiency for lawyers, and provide solutions for clients in innovation.
Law firms need to upskill their lawyers or help them learn new skills like, data analytics, design, business, and coding. These skills can be self-taught or through online courses.
Law firms need to invite other professionals with technology skills to join their firms at senior level, for example, in this new age of data, law firms would need the expertise of cybersecurity and data protection specialists.
Law firms have the potential to become the disruptors, as opposed to being disrupted.
---
This piece of content was produced by LawTech.Asia as media partner for TechLaw.Fest 2019.
An event not to be missed! LawTech.Asia readers are entitled to an exclusive promo code that provides a 20% discount off a 2-day pass for TechLaw.Fest 2019. Simply use the promo code "TLFLTA20" when registering for TechLaw.Fest today!