Reading time:
5
minutes
Interview by Tristan Koh and Nisha Rajoo | Edited by Josh Lee
TechLaw.Fest 2019 will take place from 5 to 6 September 2019 in Singapore, bringing together the movers and shakers in the space of law and technology. In the next few weeks leading up to TechLaw.Fest, the LawTech.Asia team will be bringing you regular interviews and shout-outs covering prominent speakers and the topics they will be speaking at TechLaw.Fest.
This week, LawTech.Asia received the exclusive opportunity to interview Dirk Hartung, Executive Director of Legal Technology at Bucerius Law School in Hamburg, Germany.
At TechLaw.Fest 2019, Dirk will be speaking on a panel titled, "Innovation Journey Dialogue for In-House Legal Departments", along with the other leading thought leaders who will be sharing insights for in-house counsel looking to embark on digital transformation.
As Executive Director Legal Technology at Bucerius Law School, how do you see the role of legal education evolving in this age of disruption? How are law schools responding to the reality that legal work and practice will be diametrically different in the future (e.g. should law students know programming and how in depth should such knowledge be)?
The vast majority of law schools has not reacted yet in any institutionally meaningful way. At this point in time, there are a handful of schools in Europe and some more in the US, which have developed programs, hired lecturers and gained significant experience in teaching technology. These programs aim at teaching a fundamental understanding of computer and data science. This is not about turning law students into engineers, but understanding the foundations of current technological developments will be very helpful to communicate with professionals from these fields. This includes foundations of programming languages, which you can only learn by actually writing code. Ideally, schools offer joint classes for law and STEM students to foster actual collaboration.
These approaches are complemented by classes in project management, process improvement and the business of law. While these fields are not as vast as the above, they are equally important for a successful career in law in the 21st century.
And how relevant does the traditional law school curriculum remain in such an age?
Our traditional curriculum contains the rules for our society. It is true that these rules have to be adapted to reap the benefits from the latest technological developments and to properly address today's challenges. But our existing legal framework is a powerful tool to navigate societal complexity.
So the more important skill set here is to know how to use, navigate and even upgrade our legal framework. If the content in the framework becomes overwhelming, it may be worth considering making a considered choice to no longer teach certain aspects of the law to everyone. Nevertheless, the traditional law school curriculum (that teaches about this legal framework) should remain core to legal education – even though the way that it is taught can be bolstered by the tools and knowledge necessary to increase productivity mentioned above.
Our traditional curriculum contains the rules for our society. It is true that these rules have to be adapted to reap the benefits from the latest technological developments and to properly address today's challenges. But our existing legal framework is a powerful tool to navigate societal complexity.

Dirk hartung, executive director of legal technology, bucerius law school
Moving further out from education, what do you think are key elements that need to come together to foster the uptake of legal technology in the legal profession?
The most important component is to have a better understanding of technological possibilities and current boundaries. This can help us avoid unfulfilled expectations and our very own "AI winter".
In addition, we have to remove obstacles in the way of interdisciplinary problem-solving. Some such obstacles include existing regulation, or culture (in which those without a law degree are regarded as second-class citizens in our organisations). In a legal environment which is increasingly becoming difficult to handle, we need a diverse set of perspectives and as much collaboration as possible to be successful.
Given that you bring a European perspective and are coming to TechLaw.Fest in Singapore, what are some of your thoughts when you compare the development of legal technology and innovation in Asia / South East Asia (SEA) as compared to Europe?
Before reading the recent State of Legal Innovation in APAC Report, I had only known about developments in Australia, Russia and Singapore. Now, however, I have learned that many Asian countries have vibrant legal tech scenes, albeit at different levels of development.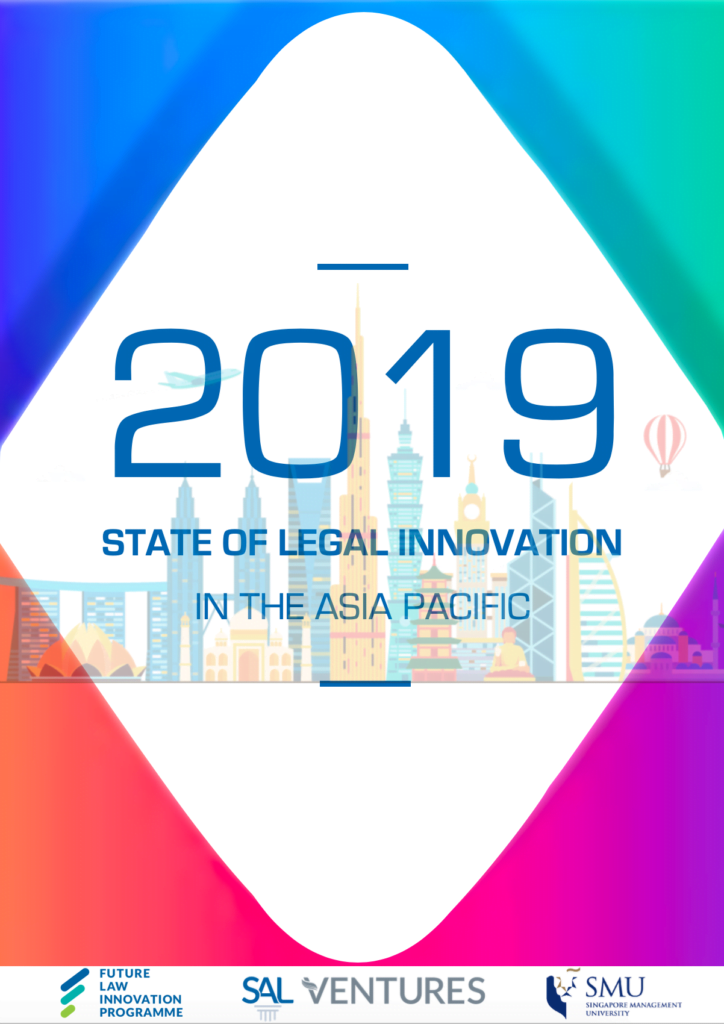 Still, Australia and Singapore stand out. The Australian regulator has been very open to new regulatory approaches such as alternative business structures and this has created an inspiring and innovative environment for legal services providers. For Singapore, I admire the holistic and optimistic approach to the topic. It seems like the entire ecosystem – from the Ministry of Law, the courts, the Law Society of Singapore, the Singapore Academy of Law and the universities – is set to advance technology and innovation in law. In Europe there is generally a lot more scepticism towards the use of legal technology – just look at the recent ban of court predictions in France or governmental plans to reinforce regulations protecting lawyers from legal technology competition in Germany. This leads me to believe that Europe might not profit as quickly from legal technology developments and that we are certainly not leading the way.
What is one key takeaway that you would want to share with legal professionals about adapting to the evolving legal landscape amidst the proliferation of legal technology?
My key take-away would be that adapting to the changing landscape is both hard and the only way forward. Otherwise we will not be able to handle increasing complexity. I do know, however, that change is extremely hard. So my approach here is to simply get started: Broaden your horizon by reading an inspiring blog, exchange views at conferences like TechLaw.Fest and finally get to that coding or statistics class that you have waiting in your Coursera or edX account.
To close off, as this piece will be read by people interested in TechLaw.Fest, what is one thing that you would like to tell participants of TechLaw.Fest this year?
First of all, coming to TechLaw.Fest is time very well spent. Conferences are an important and necessary part of an individual's or organisation's innovation journey. Even more important, however, is what happens the day after TechLaw.Fest. The innovations introduced and the thoughts presented at the conference need to be diffused throughout the legal ecosystem. So please enjoy the conference – but do not stop there!
---
This piece of content was produced by LawTech.Asia as media partner for TechLaw.Fest 2019.
An event not to be missed! LawTech.Asia readers are entitled to an exclusive promo code that provides a 20% discount off a 2-day pass for TechLaw.Fest 2019. Simply use the promo code "TLFLTA20" when registering for TechLaw.Fest today!