Reading time:
5
minutes
Written by Lenon Ong and Elizaveta Shesterneva | Edited by Utsav Rakshit, Ong Chin Ngee and Josh Lee
An introduction to Lupl
In the last decade, the world has seen an explosion of legal technology products. However, hopes that these products would spur a new era of significantly increased productivity for law firms have not panned out. Across legal industries, the adoption of these product leaves much to be desired.
The problem, as discovered by the founders of Lupl, lies in the digital fragmentation of these legal technology products.
Lupl, at its core, is an open industry platform for legal matters. It aims to synchronise everything that goes into a legal matter – including people, documents, information, communications and technology applications – in a single secure space, allow lawyers and legal departments to work together efficiently and effectively.
The platform, which has been tipped as a legal software game changer, launched the private beta in Q1 2020. Rajah & Tann, CMS, and Cooley have invested over US$10m in this global open platform.
Recently, LawTech.Asia had an opportunity to sit down with Rajesh Sreenivasan, Partner and Head of Technology, Media & Telecommunications at Rajah & Tann Asia, to discuss in greater detail the origins of Lupl, challenges faced in the development of Lupl, and the potential future for Lupl in this ever-changing industry.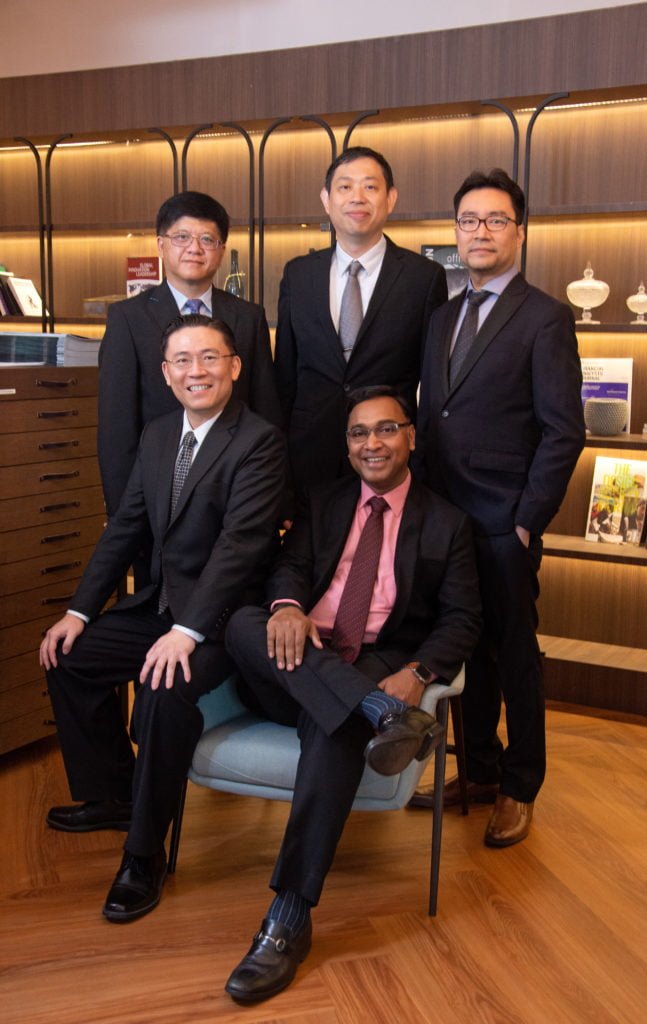 A unifying platform to address digital fragmentation
The magnitude of Lupl's vision is best encapsulated by the following quote by Lee Eng Beng, Chairperson of Rajah & Tann Asia: "We look forward to that day in the near future when a global legal community will talk and think in terms of pre- and post-Lupl."
The idea behind Lupl was to use technology as an "enabler of change and the way we carry on the legal practice". Specifically, they began by asking: "what is holding us and our clients back?" Upon reviewing legal professionals' typical processes and workflows, they realised that there was no solution addressing a glaring issue in the legal technology market: digital fragmentation.
We look forward to that day in the near future when a global legal community will talk and think in terms of pre- and post-Lupl.

Lee Eng beng, Chairperson, rajah & Tann Asia
Digital fragmentation refers to the proliferation of the legal technology solutions which are not integrated into a holistic and logical legal technology ecosystem. Given that the legal technology industry has matured to a point where there is little purpose in creating another legal technology product, Lupl is a platform that unifies existing legal technology platforms that legal professionals are already using. The philosophy of Lupl is to effectively contain the entire project experience within one easy-to-use open-source platform.
Regardless of the advancements of legal technology, some lawyers will continue to print e-mails and relevant documents to file them by matter or case. According to Rajesh, they do so not because they are unable to grasp newer technologies, but because most technology solutions that legal professionals sort data chronologically, which makes work inefficient. Legal professionals also require many kinds of data – from video communications to text messages – related to a certain case stored in a central location. Lupl serves as a folder which allows lawyers to perform a word search and discover every available data on the topic. Even if different clients prefer to communicate through different channels, Lupl will be able to highlight every single related conversation despite them not being from the same communication platform.
Read also: Rajah & Tann Technologies Acquires LegalComet
Lupl also has an ambitious plan to change the way legal professionals work across organisations and jurisdictions. For that reason, Lupl was developed in an open-source manner, in which clients and legal stakeholders like the courts, academia and dispute resolution centres were consulted. This is in contrast to a typical start-up incubator-model, which advances the start-up's business models but has not preven to be effective in "creating a tool that will advance the profession as a whole, all the legal stakeholders to a new level of readiness as far as technology is concerned." Rajesh particularly mentioned his experience with Rajah & Tann Technologies that was created with the vision that lawyers and non-lawyers can work together; Lupl could be said to be this vision writ large.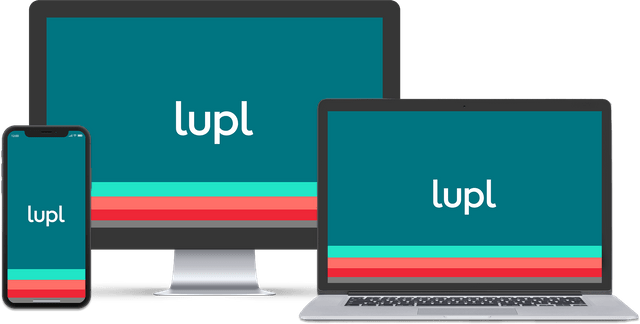 Getting behind the scenes
A project as ambitious as Lupl would face interesting challenges, some of which arose in its private beta phase. First, as a project with a global scale, prospective collaborators had to demonstrate the ability to integrate well. This was not an easy task, considering that this was the longstanding problem that Lupl aimed to address in the first place. Currently, Lupl is still under beta-testing in regions like Eurasia, North America, and South America.
Such a multi-regional project also required beta trials to be customised for different regions. The challenge stems from integrating third-party solutions into a unified platform during product development. After all, there are no precedents set for such a platform.
The last challenge has also been to bring small-scale players on board – a necessary step for Lupl to be relevant to all types of legal practices. This is made complicated when Lupl is not envisioned to be an exclusive platform for law firms only; for instance, when trademark registration offices are involved, the registration process of trademarks could become almost instantaneous. However, having to incorporate the workflows and processes of these trade mark offices would pose an additional challenge not often seen with legal technology products focused on serving law firms. Nevertheless, the interest from Lupl's collaborators has been encouraging, especially when they realise that Lupl is about allowing them to integrate their solution within a bigger ecosystem of solutions.
Lupl's future
While Rajah & Tann, CMS, Cooley are the current shareholders of the company running Lupl, Lupl's expansion will require additional shareholders in future. Future fundraising may be expected as Lupl starts growing across the region. In addition, while Lupl is focused on the legal industry now, its potential relevance to other industries is also being studied.
The current COVID-19 pandemic has also provided an additional dimension to the considerations in play for Lupl. With the age of widespread remote work upon all industries, the working culture and processes of legal professionals have undergone drastic change. This has led to Lupl collaborating with new solution providers not envisioned previously. For its part, Lupl has also had to navigate disruptions to its own product development processes. Nevertheless, if anything, the COVID-19 pandemic has thrown into clear relief the importance of an endeavour like Lupl in these times, pushing its team to double down on its efforts.
If one thing is to remain unchanged, it is Lupl's vision to be an industry-defining platform unifying legal technology solutions and allowing users to start and end work on Lupl itself.