Reading time:
13
minutes
Written by Josh Lee Kok Thong
Introduction
Where is legal technology in Singapore today? For many who have followed the development of the sector here, this question is more than merely factual. At its core, it is a reflection on the past, present and future of Singapore's legal technology sector, and traces the development of Singapore's legal technology landscape.
This article explores this evolutionary arc. First, it describes the development of the legal technology industry from 2016 to 2020, which saw significant and growing interest, demand and dynamism in the use of technology in Singapore's legal industry. Second, it examines what the legal technology sector looks like today, and two key phenomena that have defined this era: the COVID-19 pandemic and growing institutionalisation of the sector. Third, it looks at the implications of the present state of Singapore's legal technology industry. Fourth, it suggests areas that Singapore's legal technology sector can explore to infuse greater interest, innovation and investment into the ecosystem.
This article also hopes to highlight the two key groups of players to Singapore's legal technology landscape: established institutional actors, such as the government and its various agencies, as well as large law firms and legal technology companies; and "ground-up actors": local legal technology start-ups, informal and/or non-profit bodies set up by legal technology enthusiasts, student groups in law schools, global legal technology movements, and more. Over the course of the article, it is submitted that greater collaboration between both sets of players is encouraged for the success of Singapore's legal technology ecosystem. For Singapore's legal technology sector to reach its renaissance, such collaboration needs to be carefully developed and nurtured.
The growth of the legal technology sector in Singapore from 2016 – 2020: The first era
The mid- to late-2010s saw what could be said to be a "summer" for legal technology in Singapore. During this time, a mix of government, industry and ground-up actors combined to produce a healthy virtuous cycle and ecosystem that generated talent, investment and adoption.
Early institutional initiatives
As this article on the overview of the legal technology landscape in Singapore shows, government leaders as well as judges began publicly noting the increasing importance of technology to legal practice from 2015 onwards. Perhaps the most prominent indication of this public stance was the release of the Singapore Academy of Law's (SAL) Legal Technology Vision in 2017, which set out the envisioned development of Singapore's legal technology sector and the enablement of increasing technology use in law firms in Singapore within a 5-to-10-year timeframe.
Ground-up initiatives: Start-ups, community organisations, regional or global community groups
At around the same time, ground-up efforts began taking root in Singapore. This happened in several ways. First, legal technology start-ups appeared and gained increasing prominence locally and regionally. Homegrown names such as Asia Law Network, INTELLLEX, Lex Quanta and Legalese (among others) evidenced a budding legal technology start-up sector here. These companies, as well as their founders, gained prominence for two reasons: one, the appeal of simplifying and disrupting legal practice through technology, and two, the promise of "a third way": a new career pathway for lawyers and legal professionals besides legal practice or going in-house.
Second, legal professionals and law students, excited about the space and hoping to develop a greater awareness and appreciation for the sector, began to set up budding ground-up organisations to serve and grow the community. These were set up either within law schools, such as the SMU Legal Innovation and Technology (LIT) Club, or NUS' Alt+Law, or outside schools, such as this publication, LawTech.Asia.
Third, global legal technology movements also joined the fray. This saw the setting up of the Singapore Chapter of Legal Hackers, a global movement originating from the US that aims to rethink the conception of legal practice globally by establishing local hubs in various cities. In 2018, Legal Hackers Singapore even organised the Legal Hackers Asia Summit, which helped local legal technology advocates connect with similar changemakers from across the Asia-Pacific. The coalescence of these changemakers eventually made possible the establishment of regional legal technology associations, such as the Asia-Pacific Legal Innovation and Technology Association (ALITA), which is headquartered in Singapore.
Collectively, these ground-up efforts generated excitement, interest and the promise of a potential, fast-rising new sector that served the needs of the legal industry and society at large.
The establishment of FLIP and the attraction of more institutional players
These parallel developments arguably sparked into life with the establishment of SAL's Future Law Innovation Programme (FLIP).
First established in 2018, FLIP was a two-year programme with a three-way mission: to incubate start-ups, accelerate ideas, and develop the larger ecosystem. In particular, FLIP excelled in its ecosystem development activities. Through regular speed networking sessions, talks, events and other community activities, FLIP helped create a sense of community where there was none. It also generated excitement, a regular buzz of activity and media coverage in legal technology. FLIP, as a visible demonstration of Singapore's commitment to legal technology, also played a role in attracting talent and investment from institutes of higher learning, law firms, consultancies and beyond into the ecosystem.
Further, FLIP's ability to promote Singapore's legal technology ecosystem was undeniable. FLIP garnered significant attention from the international legal technology community, seeing coverage on international news platforms such as the Financial Times, Forbes, Artificial Lawyer and Law.com. Anecdotally, its corporate video has also even been featured in a Harvard Law School seminar on the legal profession taught by Professor David Wilkins. These, among other examples, demonstrated the mindshare that FLIP, through its programmes, helped Singapore gain in the legal technology space.
In turn, the regular attention paid to the space – domestically and internationally – began to beget more institutional involvement. Attracted by the potential in the ecosystem, 2017 to 2019 saw the constant entry of established players into the space. Large law firms such as Rajah & Tann, WongPartnership, Dentons Rodyk, Clifford Chance and Allen & Overy (to name a few) established legal technology centres and job roles and publicly announced the active adoption of technology in Singapore. In addition, the Law Society of Singapore partnered with the Ministry of Law to provide two rounds of funding – through the Tech Start for Law and Tech-celerate for Law programmes – for law firms to adopt baseline legal technology in legal practice. Further, the Singapore Government awarded a tender in 2017 to develop a project of what eventually became the Motor Accident Claims Online (MACO) system, a motor accident claims simulator that provides quick and non-binding assessments on liability and compensation issues in motor accident claims. These, along with other developments, meant that interest, revenue, investment and job opportunities continued to flow into the industry.
The short summary above cannot, and is not intended to, capture the diversity and vibrancy of the sector during that period. Nevertheless, it illustrates how a combination of government support and a healthy ground-up community produced several elements critical for industry development: institutional funding, private-sector investment, an inflow of talent and job opportunities, and opportunities for start-ups to flourish. Combined with other platforms, such as the annual TechLaw.Festconferences (also organised by SAL), as well as court and ministry-initiatives to further digitalise the legal industry, produced a strong ecosystem that led Singapore to be recognised by the UK Law Society in 2019 as one of 10 leading global legal technology centres.
COVID-19, institutionalisation, and the changed circumstances from 2020 to 2022: The second era
Contrary to the first era of the legal technology boom in Singapore, the period from 2020 onwards saw a sharp decrease in activity. This decrease was marked by two phenomena: the COVID-19 pandemic, and the institutionalisation of legal technology in Singapore, in which ground-up actors receded into the background whilst institutional actors primarily drove legal technology initiatives in Singapore. The paragraphs below explore these phenomena and their implications.
COVID-19
As the COVID-19 pandemic swept across the world in early 2020, inducing panic and large-scale lockdowns, the legal technology ecosystem in Singapore came to a near standstill. Within days, the lifeblood of a thriving innovation ecosystem – the regular exchange of people and ideas – came to a halt. Physical conferences and meet-ups vanished. Attention and funding previously dedicated to legal technology and innovation projects were diverted to other areas. Be it law firms, government agencies, courts, or law schools, the focus was on ensuring business continuity and the ability to resume operations in a virtual state as soon as possible.
That is not to say that the phenomenon of legal technology and innovation itself came to a standstill. Legal technology arguably saw its greatest wave of attention in early 2020. Globally, law firms and courts realised that work previously assumed could only be done physically could actually be done virtually, and that the existing technological and digital infrastructure was sufficient to support a largely digital mode of working. Thus, courts turned to virtual hearings and electronic filing systems, law firms migrated to virtual meetings, electronic case management systems and e-signing, and law schools turned to virtual classrooms and online webinars. In short, the baseline level of technology adoption across the entire legal industry rose. The joke that digital transformation was sparked not by one's CEO or CTO but instead by COVID-19, was only half-said in jest. When the going got tough for the legal industry, the legal industry discovered its most versatile and innovative self.
Yet, from an ecosystem perspective, the legal technology sector was starved of the ingredients needed for vibrancy and innovation. Private-sector investment eventually decreased as law firms and venture capitalists remained uncertain about the economic outlook. Anecdotally, law students, hesitant about the future and seeking stability, sought "traditional" practice roles in law firms and in-house departments. Without physical conferences and growing exhaustion from constant webinars and virtual meetings, opportunities to meet, share ideas and build connections slowed to a crawl. Even post-COVID, significant headwinds, such as a challenging economic and geopolitical climate, remain. These have also led to a reduced appetite for open-ended or experimental innovation, as resources and attention are diverted elsewhere.
Institutionalisation
This period also saw a growing institutionalisation of Singapore's legal technology industry. While institutional involvement in the first era of Singapore's legal technology industry could be described as "supportive", institutional involvement in the second era took a greater leading role. This could be seen from a few examples. In 2020, the Ministry of Law (MinLaw) developed its Technology and Innovation Roadmap (TIR). The TIR was described as outline the Ministry of Law's plans to promote innovation, technology adoption and development in Singapore's legal industry up to 2030. The implication of the TIR was that the direction and outlook of Singapore's legal technology industry would first and foremost be led by MinLaw. In 2022, MinLaw also launched the National Legal Technology Platform Initiative (LTPI), which aims to support law firms by providing a matter management and collaboration platform for law firms. Since then, the LTPI has been undergoing a journey of adoption and awareness building. In the three years when the ecosystem could not exist as dynamically as before, these two initiatives were the key drivers of legal technology development in Singapore.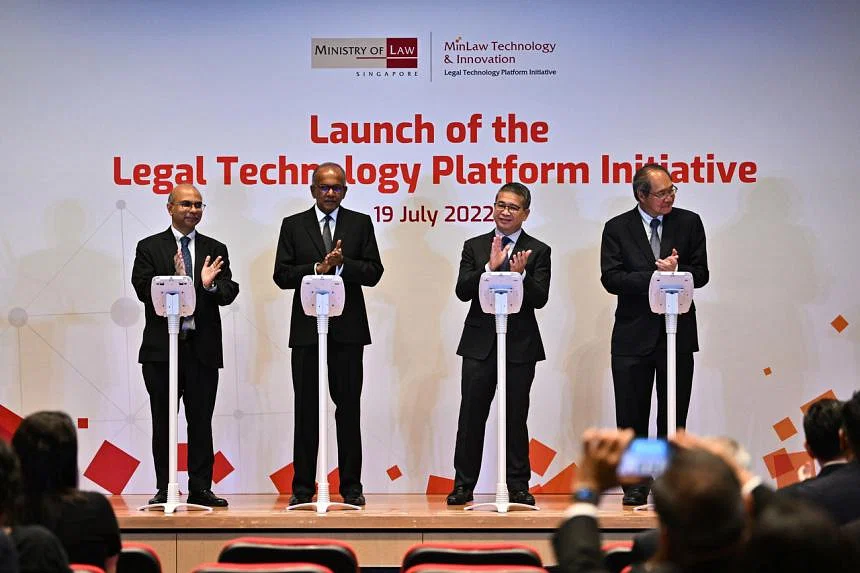 Whilst important and significant, these initiatives cannot themselves substitute an ingredient that helped drive dynamism in the local legal technology ecosystem in the first era: ground-up activity. The lack of such activity can be seen in a few areas. One, there has been a notable dearth of news about new legal technology start-up activity in Singapore over the last 3 years. Two, aside from major legal technology conferences (with the main instance being TechLaw.Fest), there has been a relative lack of platforms to discuss legal technology as previously seen in the first era. Three, there have been fewer local new legal technology product announcements outside those involving institutional players (such as MinLaw's LTPI). This is in marked contrast to what was seen before 2020. Four, and anecdotally, it is understood that as ecosystem discussions and publicity about legal technology waned, the sector has also seen a decrease in interested and passionate young talent.
This is not to say that there is a direct correlation between the rise of institutionalisation and these observations. After all, large law firms and other institutional players have continued to provide support to ground-up actors through internships, job placements and sponsorship of events and hackathons. The point here is also not that institutional involvement is detrimental to Singapore's legal ecosystem. On the converse, institutional involvement remains ever-important for legal technology development in Singapore for two key reasons: ensuring the high levels of assurance, security, trust and reliability sought by the legal industry and its clients; and providing funding on projects and initiatives where technology development and deployment is much needed, especially where the commercial incentive to do so may be low. Cases in point include the development of LawNet (SAL's online legal research platform) and the LTPI. Such intrinsic institutional involvement in Singapore is also a feature that remains widely admired in legal technology circles elsewhere.
Instead, the point is that that ground-up activity has notably waned since 2020. Flowing from this, the risk is that the industry could continue to lose its verve and ability to attract talent, start-ups may lack the talent, investment and platforms to develop and showcase their solutions, while individuals who had dedicated their careers to the legal technology space could also find themselves facing an uncertain career runway. A more purposeful and vibrant ecosystem may not be the silver bullet to all these issues, but it generates opportunities and ideas that could address these issues, while re-establishing Singapore as an attractive hub for investment and talent for legal technology. Consequently, efforts should be made to nurture the re-development of and cross-engagement with ground-up efforts. The next section explores what can be done.
A hopeful look at the third era
The hardest part about problem-solving is finding the right problem to solve. As Albert Einstein once said, "If I were given one hour to save the planet, I would spend 59 minutes defining the problem and one minute resolving it."
This article puts forward the following hypothesis: that healthy engagement and interdependent collaboration between institutional and ground-up actors is needed to produce a thriving and sophisticated legal technology ecosystem in Singapore. Ground-up actors are essential to producing the momentum and energy that invite talent and investment into the industry. Institutional players are needed to provide vision and direction, as well as funding, manpower and resource support.
What, then, needs to be done? There is a pressing need to revive, nurture and sustain ground-up efforts. There is also a need for public and private platforms that encourage sophisticated dialogue and pragmatic solutioning, so Singapore can once again become a regional hub for legal technology change-making. Some suggestions are proferred below.
First, we can establish a more regular pipeline of forums, events, hackathons and competitions that bring together law students, young legal professionals, established practitioners, and legal technology experts. This could be done by establishing a similar programme to fill the gap left by the pause in FLIP's activities. This programme should host regular events to foster an environment of ideation, curiosity, open exchange and collaboration. Dialogue, however, should not be conducted for dialogue's sake. The programme will need to help the ecosystem develop clear-eyed clarity on the needs of the legal industry in the next few years, identify the issues to be solved, and develop a clear roadmap to addressing them. Regardless of its form, such a platform should also have as part of mission bridging institutional entities and ground-up initiatives. 
Second, to re-establish legal technology incubators and accelerators that focus on nurturing start-ups and ground-up projects. By providing resources, mentorship, and funding opportunities, these incubators and accelerators can empower young entrepreneurs and enthusiasts to experiment, innovate, and challenge the status quo. As part of this step, efforts should be made to re-attract investor and venture capital interest into the space to sustain funding and demand in technology development and entrepreneurship. The message to investors, however, should not be that investments should be made here in the mere hope that something will come out of it. Rather, the promise to investors is that in Singapore, direction can be found on where legal technology must go next, and that investing in the local ecosystem will allow the development of pragmatic solutions addressing the industry's precise needs.
Third, law schools and legal institutions can redouble efforts to spark interest in legal technology among students and young professionals. Today, there are already several important programmes, such as SMU's BSc degree in Computing and Law and the introduction of a law and technology specialisation track in the Yong Pung How School of Law, while NUS Law recently introduced compulsory modules on law and technology and data literacy. Besides these, further steps can be taken to ensure that the study of technology in law is not just academically-focused, but one embedded in the lived and training experience of law and legal studies students. Meanwhile, steps could also be taken to embed the study of law and technology in the curricula of other local institutes of higher learning (e.g. SUSS and Temasek Polytechnic) offering law and legal studies programmes. Law and technology topics could even be covered in law-related modules taken by non-law students, to generate awareness, and thereby future demand in, the potential of technology to make legal services more effective and efficient. In addition, more internships and opportunities to work with legal tech start-ups or ground-up initiatives can be provided to help students gain practical experience and a deeper understanding of the legal technology industry.
Fourth, and perhaps most importantly, is that much more thought needs to be put into identifying "what's next" for legal technology. The perceived slower pace of digitalisation post-COVID may not necessarily be due to less-enthusiastic adoption. Instead, it could also be due to a rise in uncertainty following the rapid adoption of digitalisation and technology. As suggested by a local stakeholder in the legal technology space, the legal industry may be in a "'now-what' interstitial space" where there is a need to evolve legal tech approaches and discourses beyond productivity in a manner sensitive to today's context to catalyse the next phase of engagement and activity. Therefore, the call here is not to return to the heyday of events, enthusiasm and evangelism, but instead, critical reflection and pragmatic action driven by ground-up and institutional actors about how the latest developments, such as generative AI systems and other new technological developments, and changing societal, global and geopolitical dynamics, are impacting societies at fundamental levels of authority, truth and trust. This may be the most difficult task of all, but it is submitted that if there are only a few places in the world where a pragmatic, sensible and balanced answer to this question can be found, one of them is Singapore.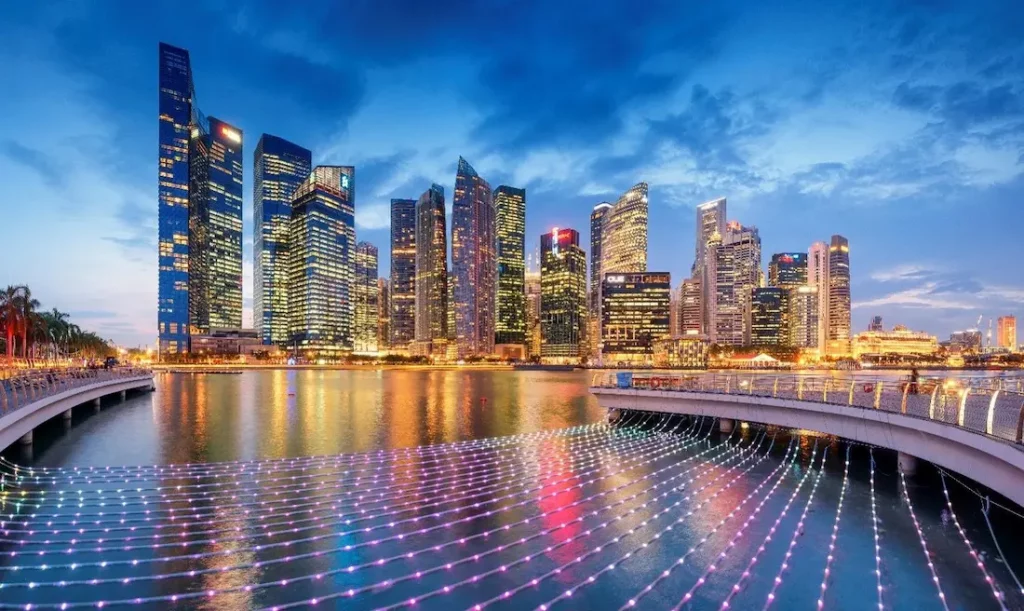 Closing thoughts
As Singapore joins other societies around the world in recovering from the implications of COVID-19, there is a chance to write and shape the next era of legal technology in Singapore. The time is now: as the world enters the "new normal", markets reopen and adjust to a changing and changed context, and as a wave of new technologies and solutions takes the world by storm, key elements for a promising local legal technology ecosystem are coming into place. As the previous era has shown, however, a vibrant and buzzing ecosystem cannot be taken as par for the course. It needs to be cultivated, nurtured, and opportunities provided for established and non-established players to work together.
While the institutionalisation of legal technology in Singapore is undoubtedly critical to ensure its long-term and mainstream acceptance, a vibrant ecosystem needs both hands to clap. It is therefore essential to develop a harmonious balance between institutionalised support and ground-up initiatives. By fostering a collaborative and open ecosystem that encourages dialogue and pragmatic solutioning, which in turn generates promising products and solutions that institutional actors can test, adopt and support, Singapore can continue to maintain its status as a leading legal technology hub and attract the best talent from across the globe.
At the same time, there is a strong human tendency to think in binary terms. This article, perhaps, faces a similar issue, such as with the division of developmental eras into distinct parts. Often, the truth is not binary, and is made possible only by a complex combination of factors. Yet, the distinctions in this article are aimed purely at emphasising the degree of change seen in the legal technology sector in Singapore in the last few years. While legal technology development in Singapore is now at a different phase, pace and prioritisation, it is believed that the ingredients remain in Singapore to be a thought leader in legal innovation once again.
In the end, the rhetorical question, "Where is legal technology in Singapore today?" serves as a reminder that the industry's growth and success cannot be taken for granted, and cannot be determined by any one player alone. Instead, it is a collaborative partnership, a purposeful identification of challenges and solutions, and a keen drive for innovation that will ultimately ensure its continued evolution and progress here.
The author is deeply grateful to Rajesh Sreenivasan, Anita Parkash and Jerrold Soh for providing valuable input on earlier drafts of this article.